One of the great benefits of operating a small business is that today's technology gives you access to tools that help you organize your business and be more productive than ever. As a bonus, many of these tools are free, allowing you to maximize your budget.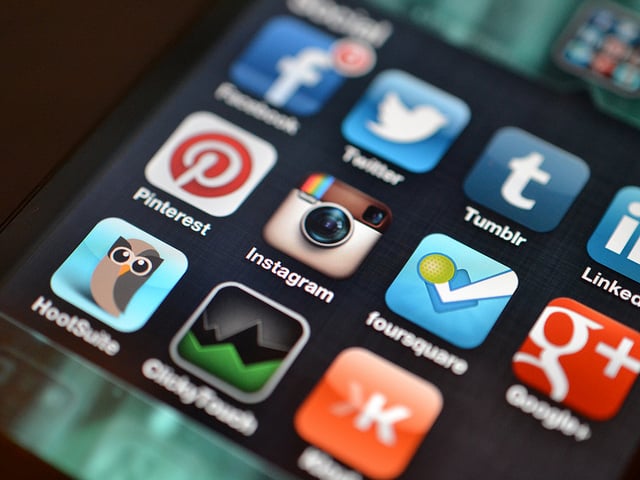 5 Top Free Small Business Tools
Here are five free small business tools that can add efficiency to your business and increase your productivity.
If you don't have video conferencing capabilities, then this free offering can get you up and started. But it's not just ideal for business-to-business communications.
GoToMeeting Free allows you to hold video conferences with up to three people. You can use it to get everyone up to speed on a project or simply to check in with those working on solutions for your business. You can use it to exchange ideas quickly and hassle-free. All you need is a web browser.
If you have a small team, then you don't need to go out of your way with expensive video conferencing tools. Keep those funds for other business endeavors.
2. Social Media
Social media is an incredibly powerful suite of free small business tools. If you don't already think of social media that way, then you should start. Social media offers several means to keep your brand relevant. It allows you to reach and interact with potential clients.
Social media is a far broader category of tools than you think, and each one can bring you some benefit if you use them right. Social media is great for promotion and connecting with both old and new customers. It's also good for keeping an eye on your competition and staying up on industry trends and movements.
Do you know how well your website is performing or who is visiting your pages? How long are visitors staying on your site? How often are they visiting? Google Analytics is a free tool that can give you that information. Here are a few of its uses:
Measure the effectiveness of your campaigns
Run detailed reports
Know how your online marketing efforts are doing
Find out what's working for you and what's not.
You can focus your efforts and switch up your campaigns to make them far more targeted and far more effective by using the free tools offered by Google Analytics.
When you run a small business, there is often some overlap between your work equipment and your personal equipment. Maybe you run a report on your desktop, but forget to transfer it to the laptop you use for business. A service like LogMeIn will let you access a PC remotely.
All you have to do is install the free LogMeIn utility on any computer that you need remote access to. This creates a secure connection, which will allow you to access your work or home computer with no problems.
So you won't have to worry about leaving behind important information, or finding yourself without a piece of data when you really need it.
Even for a small business, it's important to know what's going on in your industry. Market research is important, and so is investigation. At its core, Manta is a small business directory. That alone should help you learn what you need to know about any organization you plan to do business with.
It costs nothing for you to register your business with Manta and make use of many of its features. Just by adding your information, you add a strong, search-engine-friendly link that will help those in need of your services to find you. This type of online presence represents quality customer service that can give you an edge over your competition.
Free Doesn't Mean Ineffective
Each of these free small business tools offers far more benefits than what's listed here. It's up to you to explore them and leverage them for all their worth. To learn more about how to improve communications in your organization, read our free e-book below that explains the benefits of VoIP phone technology, another tool for business efficiency. Each of these ideas represents a powerful tool you can start using immediately for your business.
Image Credit: social