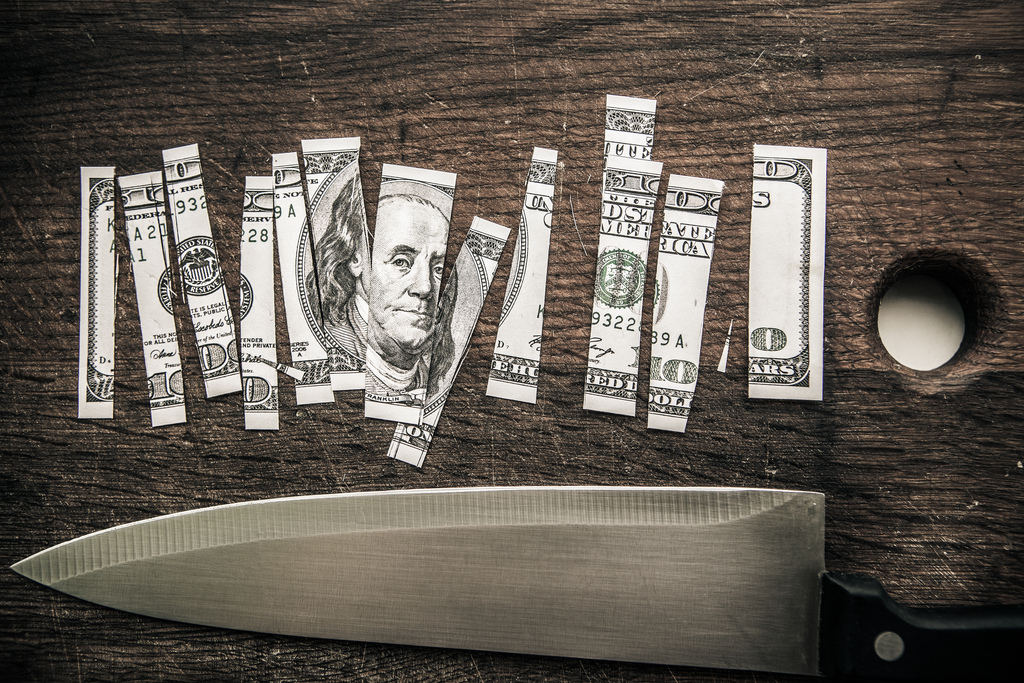 Today's business leaders are tasked with continually identifying new ways to increase efficiency in their organizations. The challenge they face is the need to do more with less — to improve productivity while controlling or reducing costs.
To help business succeed, smart companies adopt the concept of "lean thinking" in all areas of business. Those who embrace this idea and make it a part of their culture can set their business apart, even in tough economic times.
What is Lean Thinking?
The idea of lean thinking in business involves the practice of evaluating all business processes with the purpose of eliminating waste for improved efficiencies and reduced costs. This concept, when implemented for continuous improvement, can be applied to any process or discipline within any business. Here are some examples of business functions that can be improved:
Financial Management/Accounting

Customer Service and Accounts Receivable

Purchasing and Accounts Payable

Operations, Inventory, Production Scheduling

Human Resources
If an organization is committed to lean thinking across the company, the benefits can be tremendous. Here are some of the benefits of lean thinking:
Far greater efficiencies in all business processes. By addressing the highest-impact areas first — such as purchasing, operations and inventory — lean concepts can quickly and directly affect cash flow for a business.
Targeted resource utilization. Evaluating excess overhead in payroll, physical plant and equipment can help to streamline processes and manage budgets.
Enhanced service delivery. By simplifying processes, customers ultimately benefit from quicker turnaround and more personal attention from you. Improved customer service means happier customers.
Lower inventory (MRO, Materials, WIP, Finished Goods) means that less cash is tied up, allowing more investment by the company.
Dramatically enhanced employee services leads to better performance and also higher job satisfaction.
Dramatically reduce overall costs.
How Can Lean Concepts Apply To IT Functions?
All business processes rely on technology. It is technology that enables common, consistent and critical information to flow more effectively and freely throughout an organization for all who need to have access to it. This ability to create simple and reliable technology solutions is what lean thinking is all about. These concepts drive the real value of your company or organization.
In today's business environment, lean thinking concepts are most effective in IT and other business processes when a company has invested in reliable technology, including hardware, software and networks. Lean concepts in business cannot be implemented to their maximum benefit without this investment.
Reducing Complexities in IT
For the same reasons it's important to reduce complexities in general business processes, reducing complexities in IT can equally contribute to business productivity and added value. The goals of lean thinking in IT include 1) Standardizing 2) Simplifying and 3) Making your IT environment Repeatable. Here's a brief explanation and benefits of these ideas:
Standardize
Standardizing the IT function helps company resources to "get on the same page" when it comes to technology. Our suggestions for standardizing IT functions include:
Encouraging companies to standardize on the same make of computers if at all possible (not absolutely necessary), and more importantly, to standardize servers. This makes replacing parts and planning upgrades much more straight forward.
Minimizing the amount of any inventory needed for fast repairs.
Standardizing on software release levels being used across your enterprise for greater reliability, uptime, productivity, easier support, upgrades and faster problem resolution
Standardize on your system security, malware and spam filtering solutions for faster problem resolutions and consistency in security software upgrades and fixes
Standardize on your network technology to ensure far greater uptime, consistent performance and faster troubleshooting and problem resolution. The approach we take is to standardize our entire customer base on the same Cisco/Meraki Routers, Access Points and Switches, allowing complete Cloud-Based support and software upgrades.
Standardize devices as much as possible on organization-provided Tablets and Smartphones to ease support to the end users.
Simplify
When Standardization is achieved, Simplification is a bi-product that reduces IT costs. The organization should continuously look for opportunities to simplify the IT environment. For example, server consolidation and regular, new upgrades will:
Reduce support costs

Make troubleshooting much faster and easier

Makes system replacement less complex, easier to plan and less costly
Another opportunity for a business to simplify IT functions is to move to Cloud Computing whenever possible. This transition of data storage has many benefits:
Broadens user alternatives to access to systems and data from anywhere

System backup and disaster recovery are ensured with Cloud Computing

System redundancy part of the Cloud service

Support, upgrades and enhancements are included in monthly fees.
Simplification can mean lowered costs and reduced problem resolution time as well. With internet connectivity, service can be evaluated and enhanced, for example, by moving from T-1 lines to a faster Internet Cable Connection at a lower cost with quicker, easier troubleshooting.
Make Repeatable
When you achieve Standardization and Simplification, your IT environment is well-situated to be Repeatable, which increases efficiency even more. Here are some benefits of making efforts Repeatable:
Flexibility to support changing technology requirements

Enhanced scalability of technology to support organizational growth and expansion

Enhanced quality of support since more knowledgeable resources are familiar with standard systems

Ability to bring new systems into the IT environment (i.e. facilitate new employee onboarding)

Easier short- and long-term technology planning.
The principles of lean thinking promote deliberate action in business that create value through targeted efforts. Removing waste in business functions allows resources to be used in the most effective way possible in all areas. Embracing these concepts creates higher business value and also allows your business to understand and meet the needs of customers in the most timely and systematic way.
We welcome inquiries and conversations with current and potential customers about how to apply lean thinking concepts to your company's IT environment. Please contact us to talk with an IT professional and request a consultation.
Image credit: lean thinking