The need to ensure and enhance office productivity is a reality that no business can afford to ignore. If you are running a business, you will want to lean away from the mundane and routine as a way of increasing productivity. Moreover, you will want to identify and eliminate factors weakening and extinguishing employee motivation, which ultimately dampens productivity.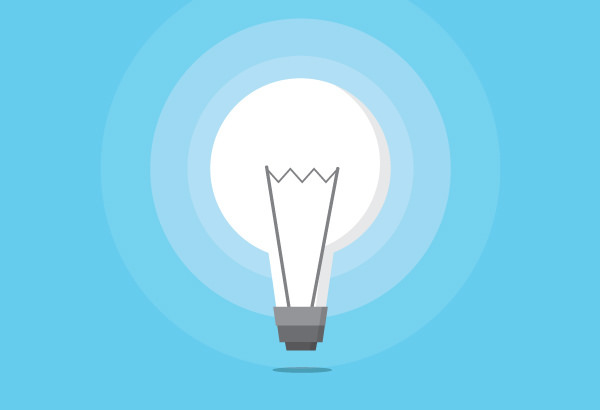 10 Tips for Increasing Productivity
Fortunately, there are many techniques for increasing productivity in your office using organization skills and technology. Using some of all of the 10 tips listed below will add efficiency and greater work satisfaction for you and your staff.
1) Identify and Prioritize Goals
It's a common tool, but the use of a "To Do" list to stay organized cannot be overemphasized. Your "To Do" list should include tasks, action items and long-term projects in a format that works for you. Your tasks should be determined and prioritized to align with larger SMART goals you've set for the business. Note any deadlines that apply and note the time necessary to complete each item. Give priority to the most pressing items with a notation system you devise; this will define the sense of urgency related to each task.
Generate your lists to reflect what must be done today, this week, this month, quarter or by year end. Structure your day around the times which you know you'll be most productive for a given activity.
2) Use a Project Management System / Software
As an extension of your personal "To Do" list, you'll want to get your team members involved in the organization of projects. Use some type of collaborative platform through which team members and collaborators can plan, coordinate and communicate. One online system, Trello, is a free tool that allows team members to update projects in real time through a web interface and allows tasks to be assigned and documents and images to be attached. The Google Docs system can also add organization to groups when documents and content are produced and shared regularly.
3) Use a Calendar to Manage Appointments
Google Calendar or another web-based tool can keep you on task whether you're in the office or on-the-go traveling for business or making sales calls. A calendar will allow you to immediately add, remove or update any and all comments to your calendar digitally. Use the calendar as a reference to scan your availability and allow others you work with to have access to your schedule.
Some calendar tools also allow you to send invitations for important meetings or events to let all parties know the "who, what, when, where and how" of the meeting. Set up reminders to avoid missing appointments.
4) Use a Customer Relationship Management (CRM) System
A CRM system helps to manage all contact and customer information for the business. With modern cloud-based CRM tools, you can prioritize sales opportunities keep updated records of contacts, projects, ongoing issues/discussions and action items.
The system helps keep track of all the important pieces of the puzzle that will prevent missed opportunities. Finding an appropriate technology solution is extremely critical for any business interested in increasing productivity, regardless of its size. You should therefore employ web-based customer relationship management tools in managing your client pipeline. This will enable you to focus on the important tasks requiring to be performed every day.
Using a CRM tool will essentially help you in preventing potentially profitable business from falling through the cracks. Beside, your team will easily access the most up-to-date client information and collaborate in real time. Indeed, an appropriate CRM will allow you to easily pick up from where your staff member has left off in the event of turnover or sickness. Investing in a CRM system will essentially enable you to keep your customers satisfied and maintain critical client information while keeping apprised of your business efforts in increasing productivity.
5)
Invest in Dependable Communication Systems
Communication is undoubtedly one of the most crucial aspects of business operations. Lack of an effective communication system will make it difficult to achieve the simplest of goals. Communication is, however, not limited to such devices as phones or verbal and written exchanges of ideas. You will need to design a system that is appropriate for the specific needs of your business. You should consider taking advantage of dependable communication systems for both your internal and external communications. For instance, VoIP phone system allows easy intra-office communication, as well as integration with both CRM and email.
Modern features offered by a VoIP system include: call forwarding to your mobile device; voicemail alerts sent by text or e-mail; auto attendant; ring groups to direct call traffic to appropriate parties. Check out our infographic on the outlook on VoIP to learn more about VoIP adoption in U.S. companies.
6) Use and Maintain an Inventory Management System
Knowing the stock levels of all items being used internally and externally is extremely essential. This includes items for sales and those being implemented on the job, such as office supplies. This type of system will help you set re-stock and re-order levels and monitor inventory to make sure you never run out of the equipment or tools you need to do business.
Integrating this system with accounting and financial software or bookkeeping efforts can help you to maintain accurate records and track spending.
7) Hold Regular Meetings, In-person or Virtual
Whether you have a remote staff or personnel on-site, you'll need to meet regularly to address team and company goals or objectives. During these meetings, you can keep the team focused on current business tasks and issues and communicate about ongoing projects and challenges. Your project management system will aid in making these meetings highly-productive.
For virtual meetings, technological devices such as online task trackers can allow you to hold virtual meetings with your employees as much as you want. Using technology will also enable your staff to instantaneously update you on the progress of any given task or project regardless of your physical location. This will save you significant amounts of time through streamlining of internal meetings, while allowing you to easily and efficiently stay updated.
8) Take a Lunch!
Stress and fatigue negatively impact job performance and efficiency. Knowing this, it's important to step away from your desk and take a break, even a short one, to remove yourself from your work and think of something else — or relax and think of nothing at all!
To make lunchtimes productive in and of themselves, find out 10 things successful people do during their lunch breaks in this article.
9) De-Emphasize the "Paper Trail"
This may initially seem to go against the organization and productivity advice we've just presented. However, taking focus from creating a "paper trail" to document every interaction can actually be counter-productive. How? Because sometimes a simple two-minute phone call can resolve more issues or clear up confusion better than an e-mail that may not be read or responded to for some time.
While there is value in having a documented e-mail string for ongoing issues that involve the team, a phone call or quick meeting can many times keep a project moving forward rather than getting stuck. This can help you check off more items from your "To Do" list, save time and keep your team busy. Remember, you can always document the interaction in your CRM system to keep an accurate picture of decisions and contacts you've made.
10) Follow Up, Follow Up, Follow Up
Regular and pertinent follow up allows you to stay on top of any changes in customer relationships, projects and action items over time. Follow up actions can include thank yous to customers through notes, e-mails or phone calls. Through follow up activities, you can assess and address any issues around the business interactions you have.
A regular follow up can help to identify any developments in the project since the last point of contact or meeting. Keeping in touch makes for good customer service. It also makes your customers feel important and gives them the opportunity to provide important feedback about how you can improve.
Reach Goals for Ongoing Improvement
Proactive involvement of managers who use organization tips and technology tools can help a business to increase productivity significantly. Using the tools and ideas here will enable you to provide your employees with opportunities for developing their skills and advance professionally, which will in turn enable them to do their work more efficiently.
Failure to organize and optimize business operations may be considered a grave mistake for any business for the long term. Find out how your business can stay ahead of your competition with the latest in communication technology in our free e-book below, "The Future of Communications."
Image credit: uberoffices