Finding the right fit for business communication services in the Cleveland, OH area can take some time and research. The price has to be right and the package you select also has to fit your business's needs.
Maybe you're currently paying too much money for not enough phone features or your system is just too outdated to keep up with the demands and challenges of your business. Whatever the situation you find yourself in, upgrading your business communications is a smart move to keep your business running smoothly.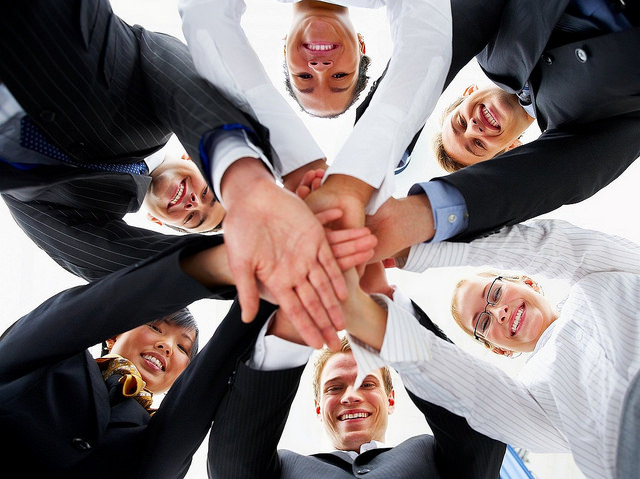 Important Steps for Choosing Communication Services
Although your provider choices will be many, there are some simple but important steps you can take to decide which provider is best for your company. Ask yourself the questions below as you evaluate different providers:
1. What can your current phone system do and not do?
Before you decide to eliminate your old system or provider altogether, you should know everything there is to know about it. Some things to keep at the top of your mind when analyzing your current phone system are:
How does it work?
What are the strengths and weaknesses of the current system?
What are its limitations?
How do those strengths, weaknesses and limitations help or restrict the business's ability to function?
2. What functions / features do you need?
Once you know what you have, you can start to work out a plan for what you need from a phone system and ask the appropriate questions to get it. Building a wish list for an expanded or upgraded system might include the following considerations, and possibly more:
Do you need direct-line transfer capabilities?
What kind of hosting does your company use?
How many phone lines do you need?
What special features and options would improve your satisfaction and that of your clientele?
3. What are your options?
While your options for communication services around the Cleveland area will be many, it will make sense to narrow your choices by getting advice from colleagues in your network.
It is worthwhile to comparison shop a few different providers when looking for communication services. This way, you can determine which provider is the best fit for you. You'll also be able to choose the best possible value, service and features for the price. You might want to ask the following questions:
Does this company have a good reputation? For this, it's best to ask around among people who use the provider you're considering or obtain references.
Can the provider meet my budget and needs?
What is the company's history?
Does the company offer the latest technology and stay on the leading edge of the curve?
How does this provider handle emergencies, outages or equipment problems? Will you get service in a reasonable time frame if necessary, and what infrastructure is in place to assure your service is restored as quickly as possible?
What is the equipment installation and service timeline, and what protocols, guidelines and setup plans does this company follow?
4. Is the price right?
Just because a communication services company offers what looks like a good deal doesn't automatically make it one. Find out if the price is inclusive or if you're going to get hit with a bunch of extra service fees every month.
Ask about discounts or switching specials that might be available for your business. If possible, don't make your decision in terms of price alone. Make sure you consider who can deliver the best service for the money you're paying.
Find a Partner, Not Just a Provider
Having a strong communications strategy in place at the outset can help make your Cleveland area company a lot more efficient and keep your employees happier and more productive. Your customers will appreciate it too.
When choosing a company to provide your communications, consider who's got the best track record, the most innovation and the best reputation before you agree to anything. It's not just about a good price — it's also about finding a communications partner that is able to meet your unique needs and requirements better than any other. In short, you should be sure your business communication plan is as cutting-edge as your business is!
Our helpful e-book below, "The Future of Communications," will give you a look at today's technology and an outlook on the capabilities of the future.
Image credit: partner