As a business owner, you know the importance of having good relationships with people in and outside your company. Your success relies on the ability to produce a high quality product or service to consumers and/or businesses. Your effectiveness at doing just that requires you to understand and prioritize your most important asset: customers.
Once customers are interested in your business, you must maintain that interest, and continue to provide quality customer service along with the product(s) they want or need from you. Doing that on a regular basis is what keeps them coming back.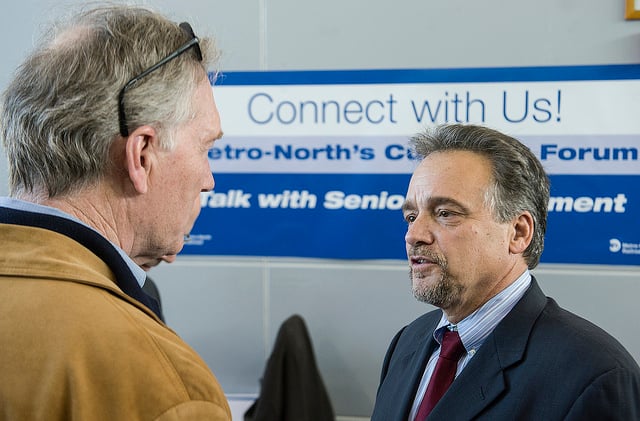 Put yourself in your customers' shoes. Think about some of the things you like or dislike when doing business with a vendor, or simply visiting your favorite outlet, whether it is a grocery store, retail store or a hotel. You know what it will take for you to continue frequenting that business. What some businesses fail to realize is that most consumers will not directly share why they chose to continue or discontinue using a businesses service, even when asked.
4 Ways to Anticipate Customer Needs
It is very important for all business owners to anticipate what your customers' needs and wants are. It will be virtually impossible to meet their standards if you are not aware of what those standards are. Find out what makes your customers your customers. Anticipate their needs and, in turn, that relationship will bring in more valued customers.
Understand What Motivates Customers to Buy
If people are buying from your business, you have something they need. This need is what brings them to your door. It should always be available and in the condition they want it. Understand that unless you are the only company that can provide them with this need, you can be replaced at any time.
Know the Competition
In case you are not the only company that can provide people with this need, you have to know about the other businesses that can. Know what drives people to their company as opposed to yours, and vice versa. Know when they are having promotions, discounts, sales and other events so you can possibly counteract. Knowing the competition well can allow you to define your own company image. In this way, you can choose to differentiate yourself or to imitate certain efforts — it all depends on the company you want to be and how your customers react to your brand.
Make a Connection



When a customer has an issue, you must show them you genuinely care about their concerns, and are willing to make the necessary efforts to solve their problem and keep their business. Each personal outreach, even complaints, from a customer is an opportunity for your business to improve and become more indispensible to your customers. Make sure you have defined company policies and employees who are trained in how to handle customer issues.
Request Regular Feedback
To keep up with what your customers concerns may be, create a format that will give them the opportunity to tell you what they think. This can be done in several ways. Set up a place where customers can complete a survey on your business, either online, in store or by telephone where customers can provide feedback.
If you as the owner or leader are not interacting with customers on a daily basis, talk to those that are. Have your employees ask customers directly about their shopping experience. You can also use software to keep track of what your customers are buying, how often they buy it, and how many of them are buying it. This marketing strategy will not inform you of your customers' concerns, but it will follow their buying habits with numbers on the more informational and technological basis of your business.
Keep Your Customers for the Long-Term
Anticipating customer needs involves going the extra mile to find out what's important to them and what keeps them satisfied with your product or service. Commit to the important steps of taking the time to know what customers need, giving them what they need and trusting and acting on their feedback (good and bad). Respect them as valued customers and you will continue to build a long-term business with long-term customers.
What are some activities you use to anticipate customer needs? Share your ideas that work in the comments section below. To help you evaluate and improve business communications, we're sharing our free e-book below that reviews new phone technology that can help you better meet customer needs.
Image credit: customer forum