One of the many challenges that small businesses face is finding a way to embrace lean thinking concepts of maximizing efficiency while minimizing the costs to do so. Technology can offer great opportunities to help your business run more efficiently, though many fear that implementing tech advancements will equate to higher costs to utilize the "next big thing" as a business tool.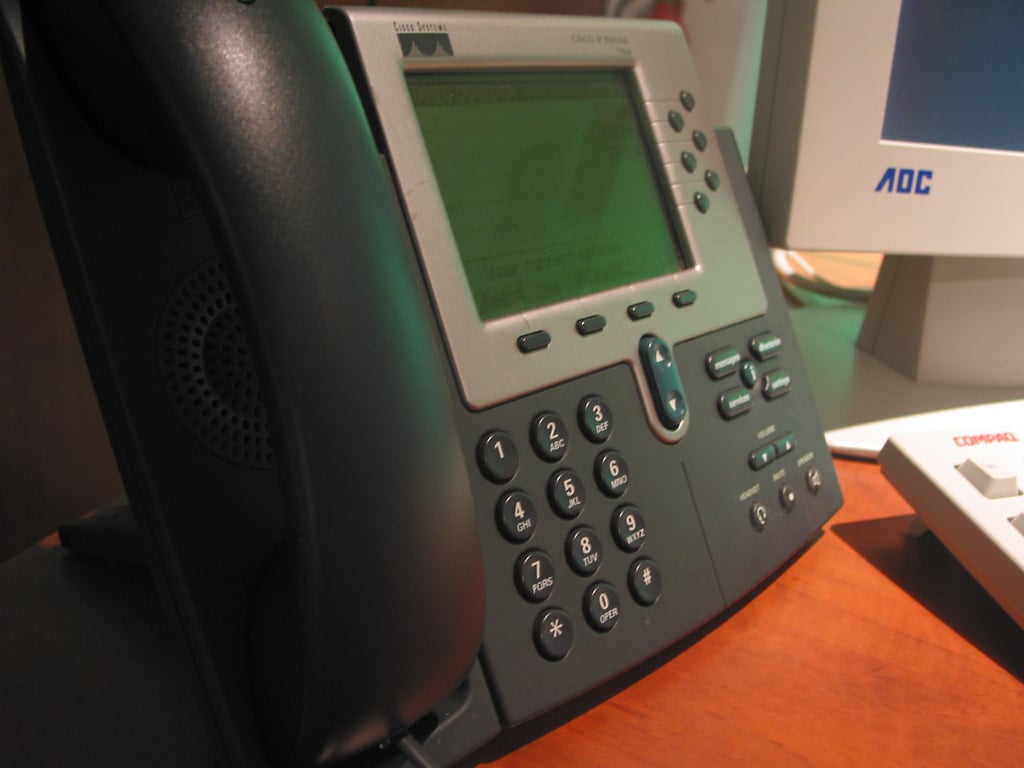 In fact, this is one of the most common misconceptions about moving a business's Legacy Phone System to a Hosted PBX option. In reality, not only is it inexpensive to move to a Hosted PBX option, but it is extremely costly to STAY on a Legacy Phone System!
3 Reasons to Choose a Hosted PBX Option
Consider these three factors when assessing the cost and efficiency of a Legacy phone system in comparison to a Hosted PBX system:
1) Costly Upgrades for Legacy Systems
Technology is constantly changing and innovating, so why risk stunting your organization's growth with an outdated phone system? Legacy systems require replacing the entire switch/server whenever you need a feature added.
Hosted PBX Solution: A hosted PBX option essentially "future-proofs" your communications. Upgrades to your software are enacted remotely and are covered as part of your monthly service fee – along with many additional support services.
2) Costly Expansion with a Legacy System
Adding new employees or additional telephone lines to a legacy phone system requires new hardware — and that requires more time and money. If you expand to a new office, all of your current hardware must be consistent across your locations (no compatibility is possible for new hardware, software, wiring or phones).
In addition, Legacy phone systems often require licensure that reserves a certain number of "seats" which you pay for whether they are used or not. If your employee count goes down, you have still paid for those unused seats for the duration of the license agreement.
Hosted PBX Solution: Hosted PBX is a completely scalable solution. As your business grows or shrinks, you can adjust your plan to accommodate the number of handsets or call paths necessary.
3) Costly Maintenance of Legacy Systems
The burden of locating, protecting, maintaining and servicing hardware of a legacy phone system is a costly endeavor — one that gets more difficult as your servers and switches increase.
Hosted PBX Solution: With Hosted PBX service, your hardware arrives from the provider fully provisioned – ready to 'plug and play' as long as you have a good internet connection.
What this means is that upon plugging your phone into a viable Ethernet connection (and power source, if PoE is not an option), your phones are ready to provide you with the full-feature set of a Legacy Phone System, without requiring any technical prowess from the user, beyond recording outgoing voicemail messages!
Additionally, your phones' connectivity can be monitored remotely, as can changes to the flow of your voice traffic, call reporting metrics and much more.
The Business Cost of Waiting
Reluctance to change in business is common and understandable, until you realize the high costs associated with waiting to upgrade your phone system. The benefits of an easy transition to a Hosted PBX system for your business phones should make the decision a simple one.
Make the decision to close the door on your old legacy phone system and start saving money and simplifying your business communication functions. View our helpful guide below for additional information about business phone options.
Image credit: pbx