The modern consumer market runs at a faster pace than ever before. For this reason, even owners and managers of small businesses are finding it difficult to directly manage every aspect of their company. Finding a technology partner to manage the IT functions of your business can be an efficient and cost-effective solution to your IT needs.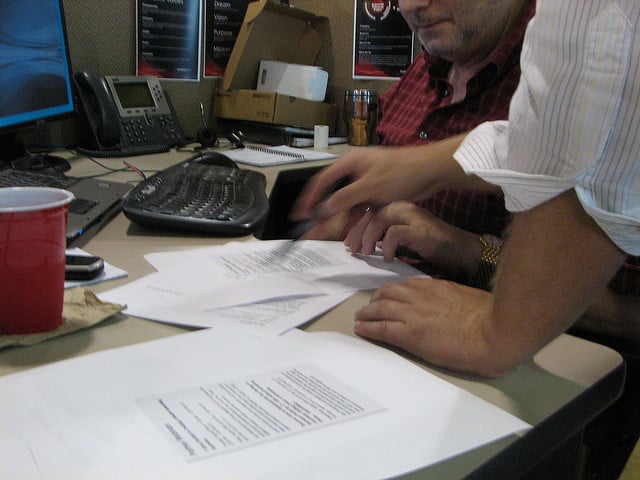 Get Back to Business with IT Services
In this post, we explain how engaging with an IT Managed Services partner may help to alleviate the worry about your systems and data and help you focus on business. Below are five ways in which outsourcing some or all IT services could get your daily focus back where it belongs — on your core business:
(You can learn some of the important questions to ask when hiring an IT provider in our related blog post here.)
1. Technological Expertise
IT managed services provides trained experts to perform regular IT management and maintenance. Since these services are provided by a dedicated company instead of an individual, staff is generally better trained and knowledgeable of current trends and innovations.
Using your own in-house employees to manage technology requires periodic training in order to keep your business technologically competitive. In many cases, the IT company you engage for service will also have specialists available, adding yet another valuable resource at your disposal.
Employees of IT service providers should be certified, as well as trained. Staying in front of technology changes and enhancements is critical for a good IT company. While certification does not equal experience, a good IT company will provide both experience and well-trained, certified IT professionals.
2. Lower Expenditures
One of the most basic and welcome advantages of hiring IT managed services is the reduced payroll and subsequent savings. Having in-house server and computer maintenance personnel equates to an annual expenditure far greater than the number of hours actively worked. In basic terms, outsourcing such positions means you pay a competitive monthly fee, instead of often high labor and related employment costs.
Attempting to cover all of your IT needs in-house requires more than extra employees. Research and implementation may lead to additional costs which, ultimately, are passed on to your customers. By reducing your costs, you will also reduce your customers' costs, leading to a stronger client/consumer base.
3. Regular Maintenance
While technology has become more advanced in terms of power and function, it has also become more fragile. Even with members of your staff who are capable of maintaining your phone and computer equipment, scheduling regular maintenance is a headache. Added to this is the need to be proactive in updating software and managing other aspects of hardware and software maintenance.
It is more efficient to call in a skilled technician who is familiar with your systems than it is to pull an employee from their current tasks in order to diagnose an issue.
4. Off-site Backup and Recovery
Disasters such as fire, flood or theft are always a risk. By outsourcing through an IT management service, you have the option of creating off-site backups of important data. Many companies also offer additional forms of data security and disaster recovery plans to ensure that your business recovers quickly from any form of system loss.
They are also able to maintain firewalls and antiviral software. A IT management service wants you to be able to focus on business without having to worry about such setbacks significantly harming your company's productivity.
5. Ensured Compliance and Security
Without an IT service provider, your are forced to have less focus on business practices and more on rules and regulations. Remaining compliant with PCI Security Standards or the Health Insurance Portability and Accountability Act quickly becomes overbearing for business owners who may not have the know-how to address these issues. IT professionals stay up-to-date with ever-evolving security standards, protecting both your company and its customers.
Your Business Needs You!
When you make the investment with an IT services partner, you save yourself time, money and worry. In short, your time is better spent focusing on building your business and keeping customers happy, not on managing technology on a daily basis.
It should be noted that are other benefits to outsourcing IT services, depending upon the size and nature of your business. However, today's market makes it difficult to focus on business when attempting to handle everything in-house, no matter the size of your company. Thus, it is important to find an IT provider that fits your personal business needs.
If your company is in the process of evaluating your IT needs, check out our helpful e-book below that explains more of the benefits of data back-up and recovery services.
Image credit: business