If you think your business is too small to be a target of online data hackers, think again. With the recent upsurge in data security breaches rocking the business world, you should be aware that 31% of all data breaches (193 of 621) in 2012 occurred in small businesses with less than 100 employees.
Still, 80% of SMBs do not use any form of security to prevent such incursions. As a result, the cost to business is high. The average cost of data breaches across all sectors of business is $188,242 as cited in a 2010 study from Applied Research. These statistics reflect expensive data security lessons at every level of business and should be a wake-up call for employers to take preventive action.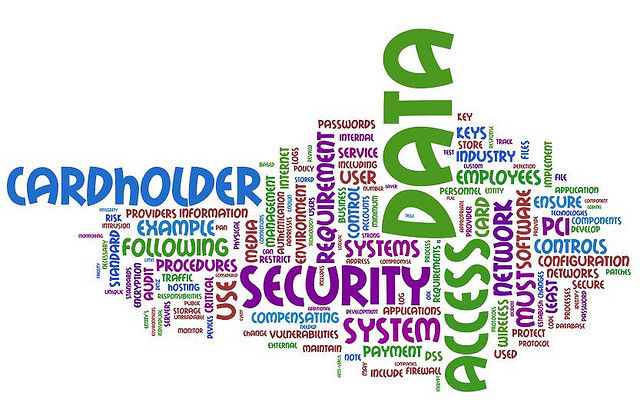 Data Security Lessons To Protect Assets
Fortunately, by undertaking a few simple security precautions, you can help prevent data breaches at your business.
1. Practice strong password security.
It is never a good idea to use a "master" password across social media sites or servers. All passwords should be complex alphanumeric cyphers with lots of characters and these passwords should be changed frequently. A good rule of thumb is to change your passwords every three months at a minimum, and make sure password access is limited only to those employees with a legitimate need to know.
2. Don't open links in email from social media sites.
One of the biggest scams going right now plays on the exact threat you're trying to avoid. A hacker may compose an e-mail message, for example, that reads: "Your LinkedIn account security may have been compromised," including a link that you are then prompted to click. These e-mails may look perfectly legitimate, but are actually data-mining operations intended to trick users into entering their passwords or other identifying account information. Do not do this.
If you receive such an e-mail, report it to the alleged originating company. Go to the site directly and contact its IT or cybersecurity department with any security-related concerns. It's also a good idea to utilize e-mail and internet security measures that can help weed out fraudulent emails or potentially dangerous links.
3. Employ mobile device security measures.
If your employees carry smart phones (and who doesn't these days?), your security can be compromised. Hackers can access your network through employees' devices while the employees are conducting legitimate business, allowing them free run of the system. Curtailing BYOD (Bring Your Own Device) practices and using endpoint and/or mobile device security measures can help choke off another potential ingress point for hackers. Only about 9% of SMBs currently use such measures.
4. Know the numbers.
SMBs are at particular risk because larger companies have learned their data security lessons and employ IT teams to help prevent incursions. Hackers know this and target SMBs specifically because there's a better than 50% chance that any given business will not have any particular data security practices in place. One SMB spent two years fighting criminal charges that started with a security breach. Over $300,000 was stolen from his clients under his name, ultimately leading to the loss of his business. As a result, he learned his data security lessons in a particularly costly and damaging fashion.
Data Safety Means Better Business
Learning and acting on basic data security lessons before an incident happens is the best way to keep your business safe. While there's no single bulletproof method for preventing security breaches, using a mixture of security strategies, including the ones above, can help make your business a harder target for hackers.
Still, the best security occurs at the human level. By implementing basic best practices for online security, including personal device usage guidelines, you can make your business a lot harder to access and help discourage enterprising hackers from even trying. For more helpful information about safeguarding your valued business data, download our free e-book below, "Why You Need Backup and Disaster Recovery."
Image credit: data