Your business relies daily on data for customer information, financial records, employee details and other functions. Protecting that critical information with a data backup plan is a smart move that can literally save your business in case of disaster.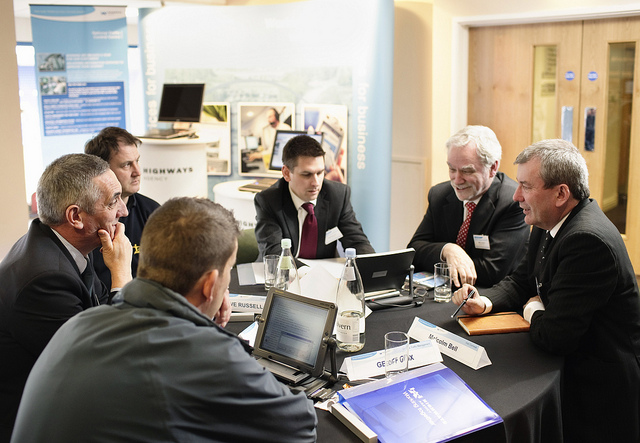 If you've made the investment in a data backup plan, you've made one extremely important step toward data security.
Only 25% of users frequently back up their files, yet 85% of those same users say they are very concerned about losing important digital data. (Source: Computer Troubleshooters, 2012).
Your next concern should be to ensure your backups are reliable and will restore data as planned when you need it. It's just not enough to implement your data backup service, then sit back and assume it will work for you in an emergency.
Go The Extra Mile for Your Data
The peace of mind you get from having a backup plan lets you and employees focus on the work of your business, without constant worry about data loss. You want your data backup to be invisible, but always working for you behind the scenes. However, it's necessary to go the extra mile to secure your data. You must put it to the test before you need it — "trust but verify." Here are three steps we suggest to make sure your data backups won't fail:
1) Test randomly and test regularly. Ongoing testing will ensure your data backups are of consistent quality.

"In order to protect critical information, companies need to regularly test their backup solutions to ensure they work properly. However, nearly one-third (32%) of IT administrators surveyed revealed their organizations do not conduct such tests." (Help Net Security survey, 6/19/13)
You don't really know that your data is recoverable unless you perform regular tests. By testing, you make sure the data you think is there is really there. In addition, testing helps you practice and understand your recovery process.
2) Maintain both onsite and offsite data backups for redundancy and fast restores. Yes, this is one area in business where redundancy makes sense. Data should be backed up in more than one location to ensure that a loss on one side can be offset by recovery on the other end. While onsite backup is smart and data is easy to retrieve, onsite storage can be destroyed or compromised in any number of ways — fire, water damage, theft, to name a few.
When data is stored offsite in addition to onsite, you get another layer of data protection. Your data is preserved in a safe location in the event of damage to the onsite storage. In addition, it can be accessed via the internet and then shared and restored to multiple locations, if necessary. Dual backup is highly recommended for maximum data security.
3) Generate and confirm daily monitoring reports. Your data backup service should monitor and confirm every day that data backups are being completed successfully and are updated incrementally, based on your specific needs. This practice provides historical reporting and peace of mind that your backup plan is in place and working continuously and properly to keep your records whole.
Insurance for Your Data
Some companies make the mistake of assuming their data is fully protected if they have a data backup plan in place. Sure, data backup is like property insurance that you invest in each year — you hate to pay for and maintain it, but when the "house burns down," you are thankful it's there to help you get back on your feet. Failing to test and double check your backup plan could cost you in time and money if a disaster happens. Taking a few extra steps to ensure your data backups won't fail can help make this "insurance" even more reliable if you should need it.