No matter the size of your business or the services you provide, chances are you rely heavily on network storage and the data you save on local computer systems. Data backup plans are essential to giving you the peace of mind of knowing your data is safe in the event of an unexpected data loss.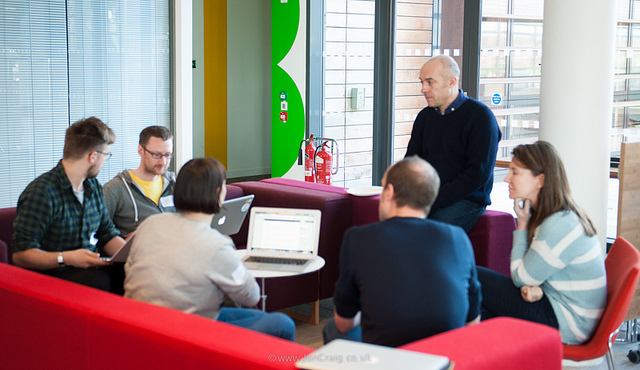 The reality is that just having the plan in place is not enough. Don't underestimate the importance of testing your plan regularly so you know the exact steps to take and how to restore your data as quickly as possible.
Why Audit?
Losing out on your critical data has the potential to cost you and even your clients and a significant amount of money. Preparing yourself through an annual backup and recovery audit leaves you ready and capable of correcting the issue as quickly as possible and can reduce the possible impact of data loss.
Create and Follow a Step-by-Step Practice Session
Before you carry out your audit, you'll need to plan with your IT provider and create a specific data restore and recovery approach. This provides you with step-by step-instructions on how to recover the data and how to avoid further problems. By following this exact process during your audit, you can ensure you retrieve all of the data you might have lost.
It is important for the heads of each department to know how to perform these steps and to practice them on an annual basis. Regular practice will account for periodic network upgrades that may cause possible changes in the process. Reviewing the process regularly also helps to keep everything fresh for those responsible for the recovery.
Treat the Audit as a Realistic Situation
It is easy to just walk through the backup and recovery audit as if it is nothing important. However, just like other safety scenarios you might play out in the office, you need to understand what to do during a data emergency. Taking it seriously is going to help avoid any confusion, missed steps or duplicate steps in the process. Carrying out a realistic scenario will allow everyone to know exactly what to do and when to do it.
Emergency Hardware
Your IT resource should always have emergency hardware available for the backup process. This hardware and other components can quickly help restore the data and get your business back up and running. When working with the emergency hardware, it is always important to work with your IT professional and determine that the right hardware is available and in inventory. This way, you'll be able to reduce the time you are without data. Access to the right emergency hardware can be the difference between hours and days without critical data in the event of a true emergency.
Analyze Your Audit and Review with Your IT Provider
After you complete the backup and recovery audit, you can look at how everyone performed and determine if you need to make any sort of changes in your plan. While you can re-assign different steps to different individuals if needed, you can also discuss the findings with your IT service provider and see if they have any recommendations.
You might find that some steps need to be drawn out longer with more information included in each, while other steps can be completely removed. Editing the backup and audit process ensures it is going to run smoothly, should you ever run into the situation.
Don't get caught unprepared when a data loss occurs. Performing an annual backup and recovery audit is part of protecting your critical data and protecting your business. The audit ensures you will know what to do in the event of a data emergency and how to go about restoring your company's important data.
Image credit: data audit