Companies and organizations don't plan to fail, they fail to plan...when it comes to data recovery from unexpected disasters.
This paraphrase from Benjamin Franklin's famous quote captures perfectly the issue that companies will face if they haven't made an investment in a data backup and recovery plan.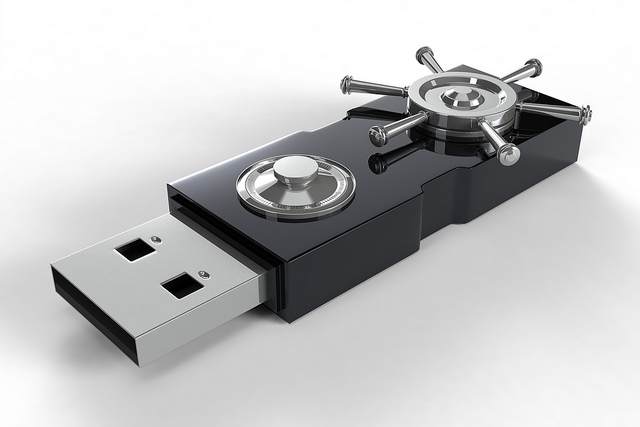 Commiting to developing a backup plan is an important step toward keeping your business secure, but there are critical measures you should take as an owner or decision-maker to be sure your company doesn't just have any plan, but a solid, bulletproof data backup plan.
Three Keys to Your Solid Backup Plan
Below, we review three critical aspects of ensuring your backup plan is the most reliable it can be. These measures center around being an active partner with your IT provider when setting up your data security plan, not a passive observer in the process. Smart companies own their data and actively protect it.
1) Data backup is NOT "one size fits all."
When developing your plan, you should take steps to be sure that plan is customized to the needs of your particular business. With your IT resource, you'll need to define the appropriate data recovery requirements based what type of business you have, your customer needs and requirements and the nature of sensitive data you collect.
Examples:
An educational institution will have different needs than a corporation, perhaps in terms of confidential student data or donor information;

The for-profit company may engage in e-commerce, which will require additional security measures.

Organizations that deal with compliance issues require that data logs be kept, and may need to keep evidence of actions for reporting purposes.
2) Document key criteria and a comprehensive list of components necessary for a successful data recovery.
If an unexpected data loss did occur, which data would be most critical for you to recover in order to get your business back up and running? You should develop a list of the essential business data you'd want to prioritize in a recovery situation.
The list should include details about your hardware, software, data, networks, telecommunications and the personnel expertise required, should everything be wiped out.
3) Always partner with a proven professional.
Take seriously the decision about whom you'll trust to secure your data. The right partner may not be the first or cheapest that you find. As famous oil well firefighter Paul "Red" Adair said this as he was called in to extinguish oil well fires left by retreating Iraqi troops after the Gulf War (1991): "If you think it's expensive to hire a professional to do the job, wait until you hire an amateur."
You get what you pay for and you'll end up paying more in the end if you simply choose the lowest-priced solution. The vendor you choose should use high-quality, proven software, have staff available around the clock for emergencies and have a team that knows YOU, your business and your technology.
High-Tech Requires High Security
In today's high-tech business environment, your business is only as good as the data security that protects it. Using the three keys above to help build and maintain your bulletproof data backup plan, you can be confident that your critical business data is protected and recoverable in case of an unexpected loss. We welcome the opportunity to meet with you to discuss your data security situation and possible needs.
Image credit: data safe