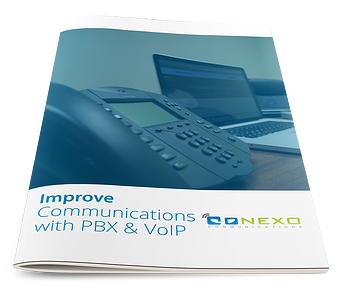 Reliable phone services are a critical part of your daily business.
With PBX and VoIP phone solutions, you can transform your company's communications system with a modern, seamless solution that simply works.

In our whitepaper, you'll learn how a hosted PBX and VoIP system will help you leverage all the benefits of technology. Get the whitepaper to learn:
How Conexo helps you evaluate your phone needs

What is hosted PBX and VoIP?

System features that will improve productivity
PBX and VoIP technology can be installed with ZERO downtime or disruption to your business. Find out the details and upgrade your communications today!