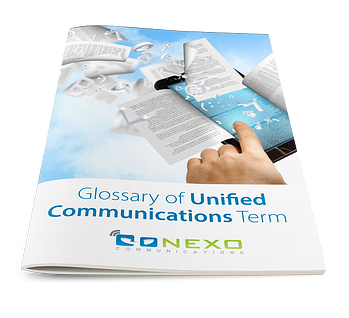 Technology professionals are challenged to keep up with the complex and changing language used in the industry, making it easy to find yourself drowning in a sea of jargon.
We've put together a comprehensive "Glossary of Unified Communications Terms" that can help you and your customers understand and use the current terms as you work on technology solutions.

In this resource, you get a handy guide of terms — everything from "API" to "VoIP." Get up to speed on:
Issues around BYOD policies
What causes a jitter on your audio calls
Securing private communications with a Virtual Private Network (VPN).
Download our Glossary today and get a helpful list of the the technical terms you need to know.