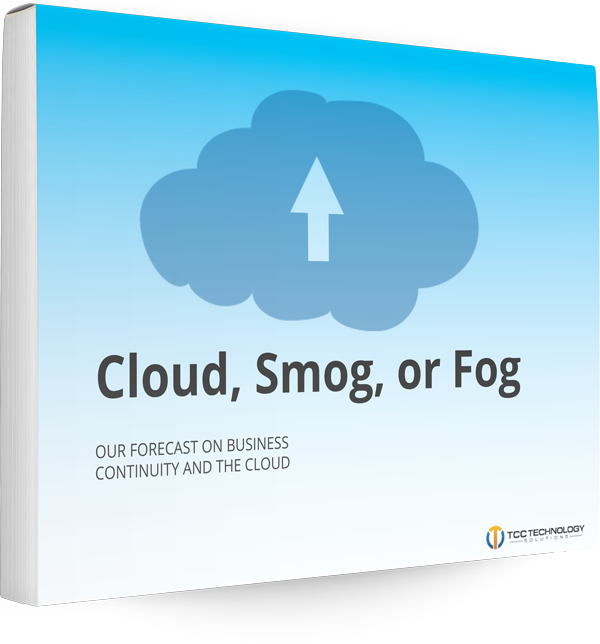 You can't go anywhere in the IT world these days without hearing about the "cloud." It seems to be everywhere, in every new product, the solution to every problem.
Before you jump in, you need to know how the cloud is positioned today, understand its many value propositions, and look at how you can get the most out of it in your own business.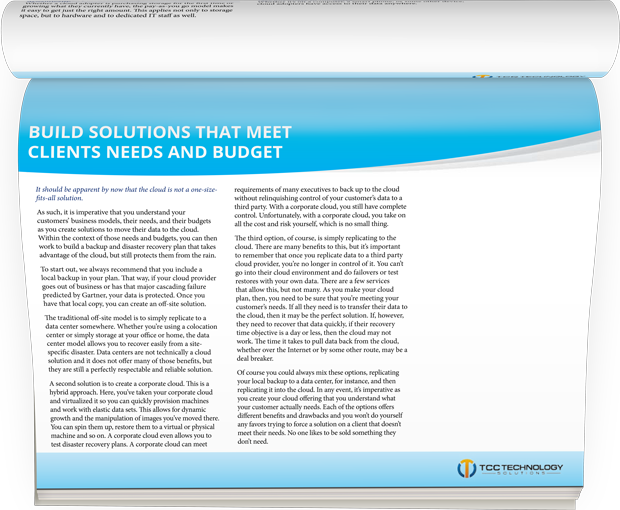 In this eBook you will learn:
The truth about cloud adoption
The provider's SLAs
How to build solutions that meet your needs and budget
Most people think about the cloud like it's an application. You buy it, you install it, and that's it. But that's not really how it works. Be sure to download you copy of Cloud, Smog, or Fog to learn the truth.